Manufacturers New Products Factory Price Wooden Honey House Langstroth Beehive Box Bee Hive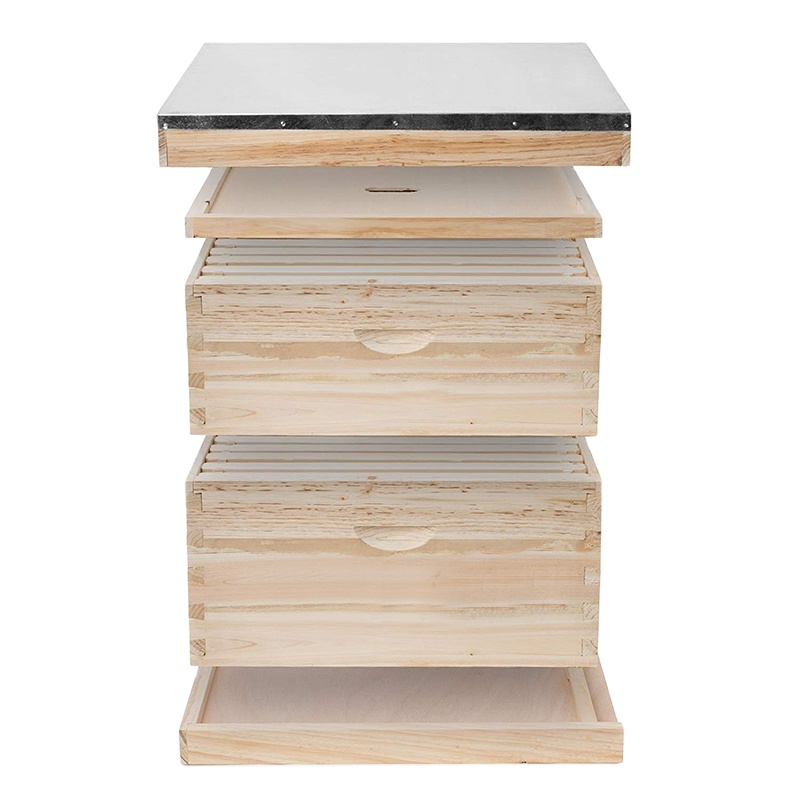 Manufacturers New Products Factory Price Wooden Honey House Langstroth Beehive Box Bee Hive
Details
Langstroth Beehive 10 Frames Standar :
1 large iron cover, 1 inner cover (marked with oval holes), 1 super box (505*413*168),1 deep box (505*413*245),1 bottom board.
Material:Chinese Fir with knot splicing board.
10pcs wax sprayed black foundations (425x210)/ 10pcs wax sprayed yellow foundations (425x141)/ 10pcsfirst-class pine big frames(Pinus sylvestris without scab 483x232)/10pcs first-class pine small frames(Pinussylvestris without scab 483x159)/ one excluder (510x410)/ one package of stainless steel nails / one instructionmanual.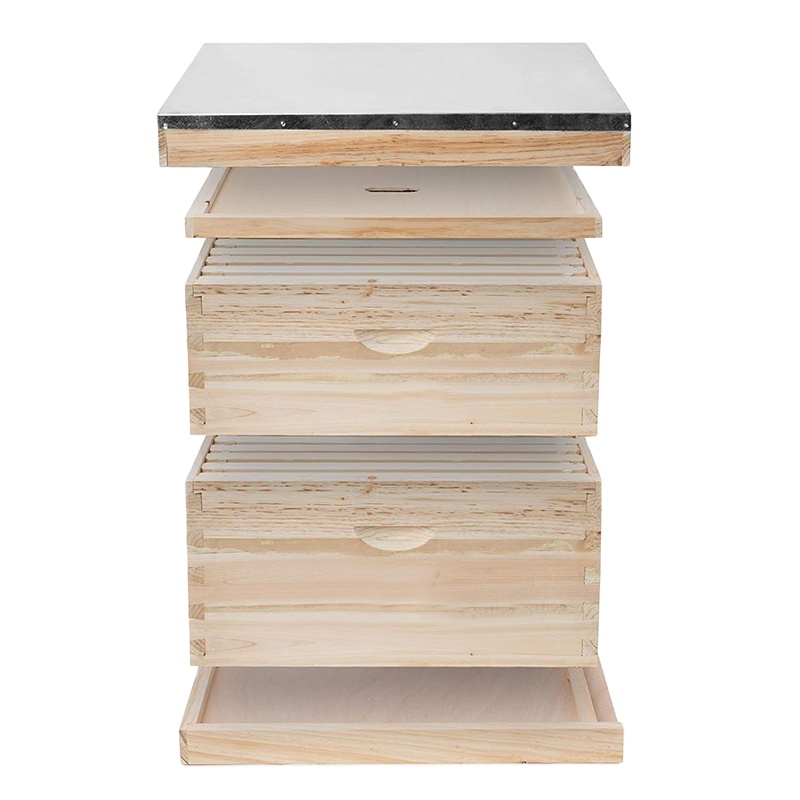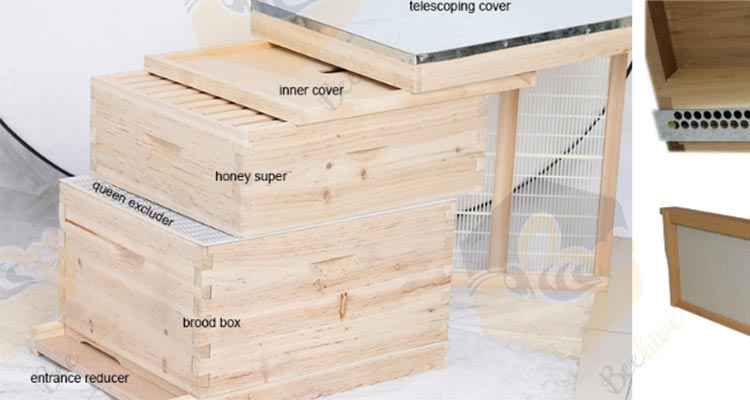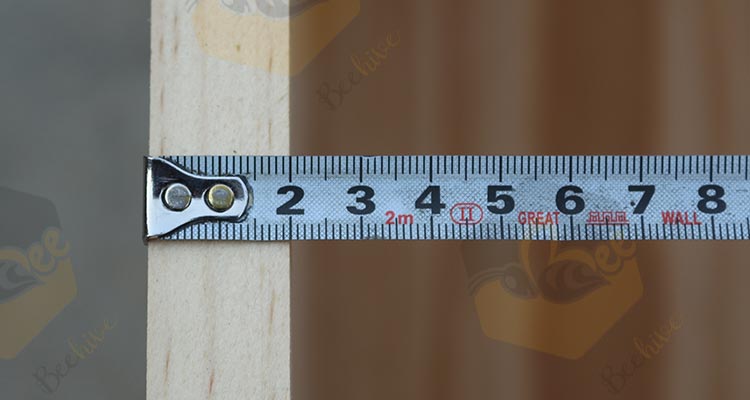 Contact Us
| | |
| --- | --- |
| Contact : | Bruins |
| Phone : | +86-191-3715-7958 |
| Email : | Bruins@beekeeping.cn |
| Wechat : | +86-191-3715-7958 |
| Whatsapp : | +86-191-3715-7958 |
| Address : | NO.728 SHICHA ROAD,CHANGGE CITY,HENAN PROVINCE,CHINA |
| SNS | |