2022 Apiculture Beekeeping Equipment Wooden Beehive Flow Automatic Self-Flowing Honey Bee Hive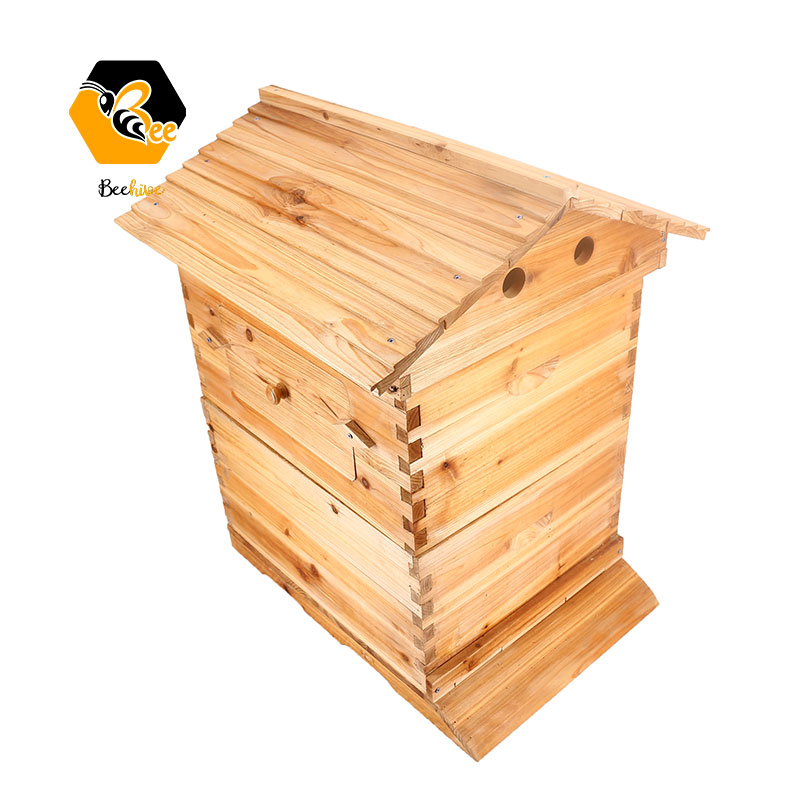 2022 Apiculture Beekeeping Equipment Wooden Beehive Flow Automatic Self-Flowing Honey Bee Hive
Details
Outflow Beehive
Type:Two layers
Material:Wooden
Size:55*45*51 cm
Weight:25kg
Include:1 hive + 7 auto frames + 7 tubes +1 key +1 queen excluder
A new type of artware bee box, not only for beekeepers to provide convenience, even ordinary people can operate freely, in the first time of honey production, taste the sweetest taste, into the heart.There is no complex process.Only one or more cells can be extracted to reduce the traditional beekeeper's difficulty in extracting honey.
Structure:
Roof: Royal sun, wind and rain, maintain the temperature and humidity in the nest, protect the safety of the honeycomb
inner cover:Shade and restrict bees from upper access
super box:Superimposed over the bottom box to enlarge the honeycomb box
queen excluder:It is one of the important parts of beehive
brood box:When used, the lowest box is placed on the bottom plate to form the bottom box。
bottom board: Protect hive safety and maintain hive temperature and humidity
Advantage:
Chinese self-flowing bee hives make it not only easy to harvest honey, but also they also produce very clear honey. The honey that flows out of Chinese self-flowing bee hive does not need sieving. It is free of quashed bees, wax and other impurities. Harvesting honey has traditionally been an exercise that had a number of downsides which are all but eliminated by Chinese self-flowing bee hive. Quashed bees, angry colonies and tedious processes of removing frames and later returning them after honey extraction are no more with the Chinese self-flowing bee hive.
Function :
Self-flow bee box has its own observation window, so you can observe the situation of bees without opening the hive.

When taking honey, you only need to turn the key gently, and the honey will flow out slowly without disturbing the honey.
The honey can be eaten directly without any contact with the honey.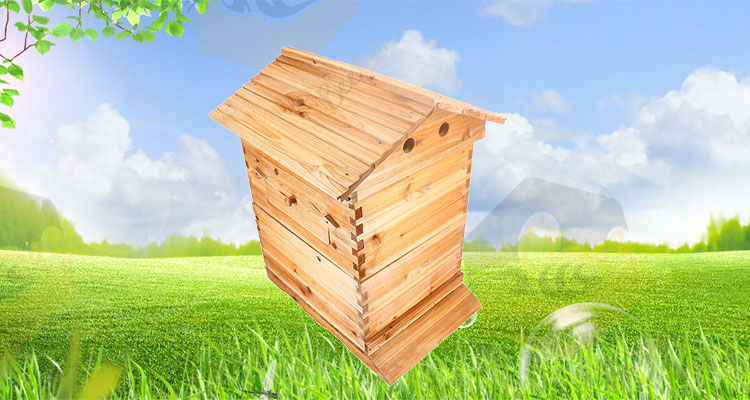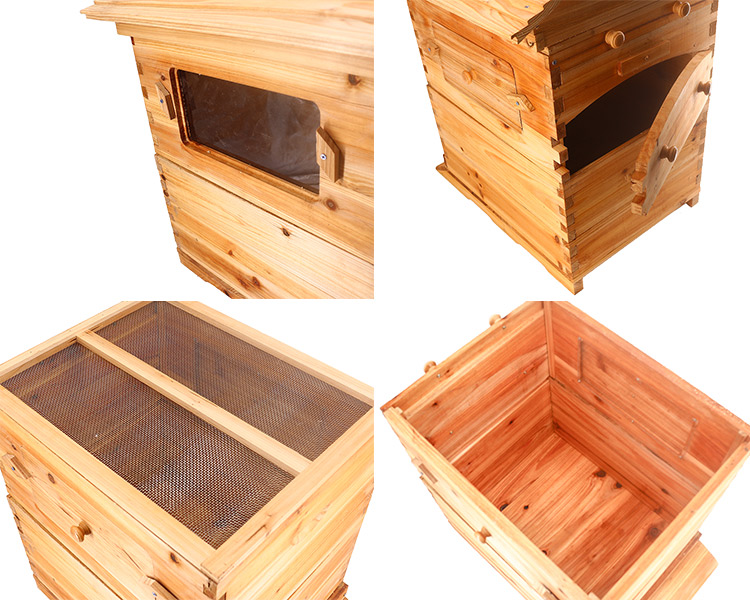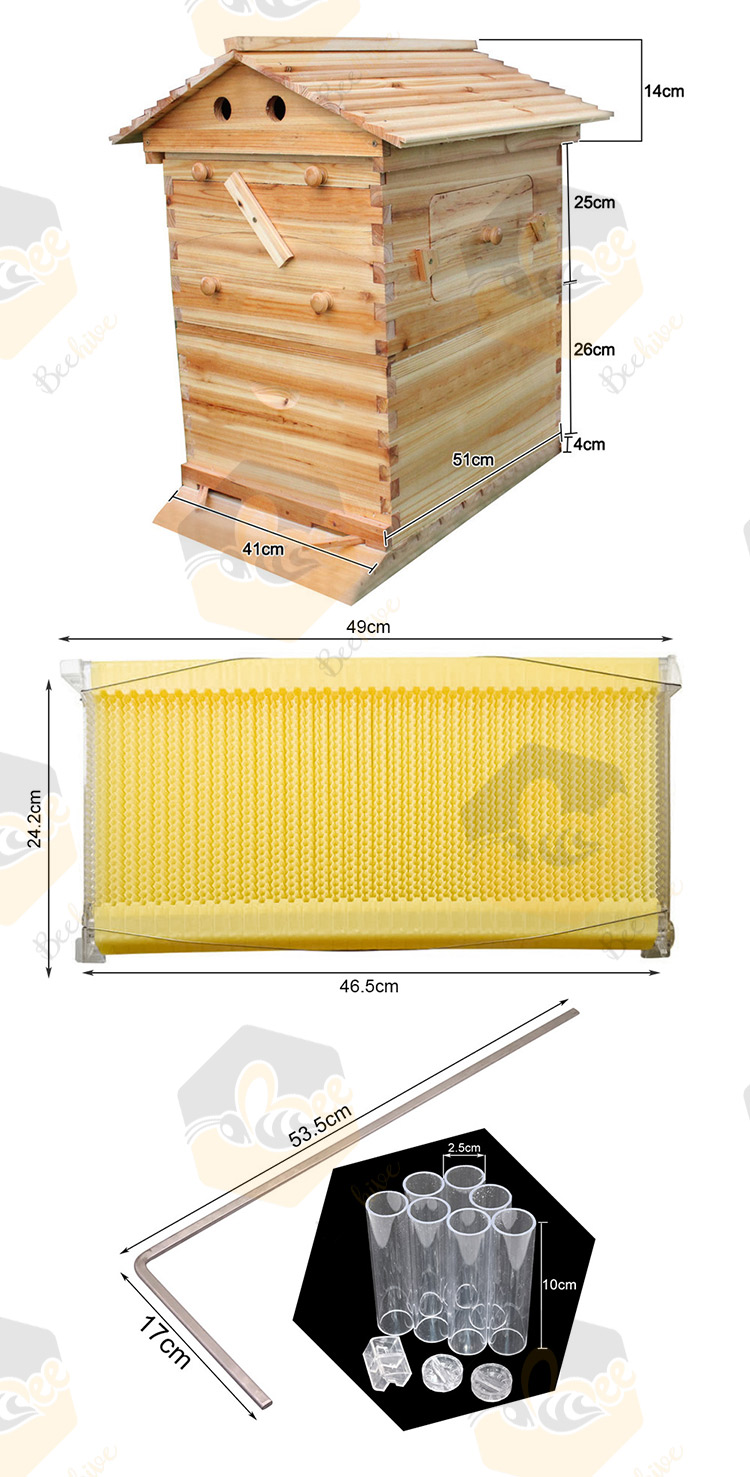 Contact Us
| | |
| --- | --- |
| Contact : | Bruins |
| Phone : | +86-191-3715-7958 |
| Email : | Bruins@beekeeping.cn |
| Wechat : | +86-191-3715-7958 |
| Whatsapp : | +86-191-3715-7958 |
| Address : | Group 3, Shangzhuang village, foerhu Town, Changge City, Henan Province, China |
| SNS | |