8 Frame Electric Motor Stainless Steel Honey Extractor for Sale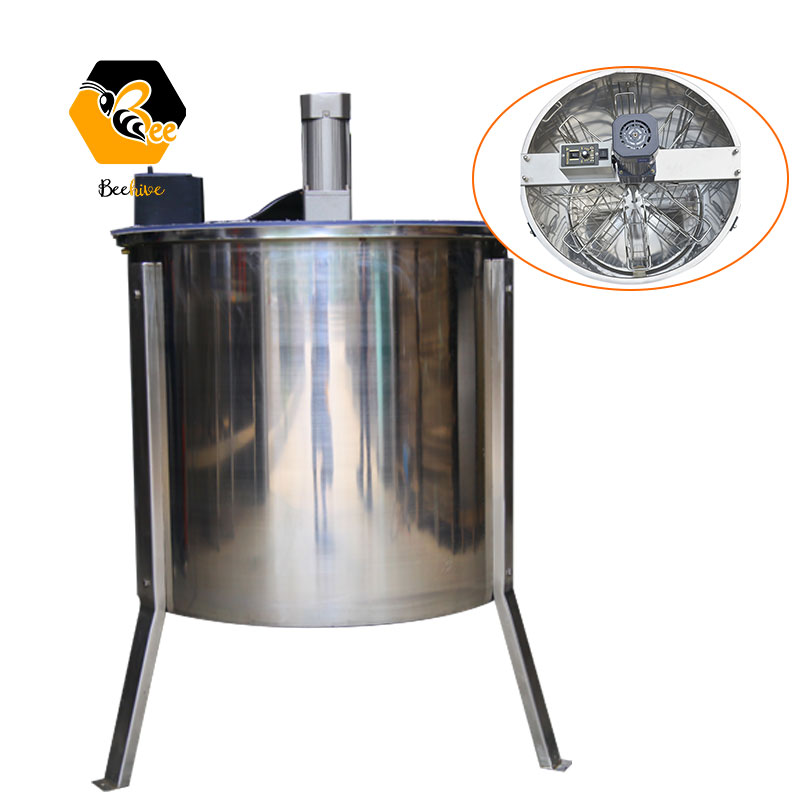 8 Frame Electric Motor Stainless Steel Honey Extractor for Sale
Details
8 Frame Electric Motor Stainless Steel Honey Extractor
8 Frames bee electrical honey extractor centrifuge for honey 8 Frames centrifuge for honey that helps you remove honey without destroying the hive. If you take your honey hobby seriously, and want to make sure your tools work for you. Our company has applied for the patent of the standard model.
Product Features:
* Using the durable material to make the crossbeam and legs, which prolongs the machine's service life.
* Punched precisely by CNC machine. Strengthened concentric axis stability.
* The space between frames and barrel is just one finger.
* Conical barrel bottom, less honey left, easy to clean.
The 8 frames honey extractor can be made with 201/304 stainless steel.
Item

Model No.

Type

Frames

Details

Package

2 frames manual honey extractor

BH-1001

Manual

2

201 or 304 stainless steel, thickness: 1.2mm, Size: 38D*61H cm

1pc/carton with foam, Size: 41*41* 80cm

3 frames manual honey extractor

BH-1002

Manual

3

201 or 304 stainless steel, thickness: 1.2mm, Size:68D*61H cm

1pc/carton withfoam, Size: 42*42*78cm

3 frames electrical honey extractor

BH-1003

Electrical

3

201 or 304 stainless steel, thickness: 1.2mm, Size: 38D*72H cm

1pc/carton with foam,
Size: 40*40*85cm

4 frames manual honey extractor

BH-1004

Manual

4

201 or 304 stainless steel, thickness: 1.2mm, Size: 48D*65H cm

1pc/carton with foam,
Size: 50*50*78cm

4 frames electrical honey extractor

BH-1005

Electrical

4

201 or 304 stainless steel, thickness: 1.2mm, Size: 48D*72H cm

1pc/carton with foam,
Size: 55*55*90cm

6 frames electrical honey extractor

BH-1007

Electrical

6

201 or 304 stainless steel, thickness: 1.2mm, Size: 67D*72H cm

1pc/carton with foam,
Size: 75*75*90cm

8 frames electrical honey extractor

BH-1009

Electrical

8

201 or 304 stainless steel, thickness: 1.2mm, Size: 76D*72H cm

1pc/carton with foam,
Size: 74*74*102cm

12 frames electrical honey extractor

ZBH-1010

Electrical

12

201 or 304 stainless steel, thickness: 1.2mm, Size: 73(Dia)*72H cm

1pc/carton with foam,
Size: 85*85*82 cm

24 frames electrical honey extractor

BH-1011

Electrical

24

201 or 304 stainless steel, thickness: 1.2mm, Size: 91D*72H cm

1pc/carton with foam, Size: 85*85*82 cm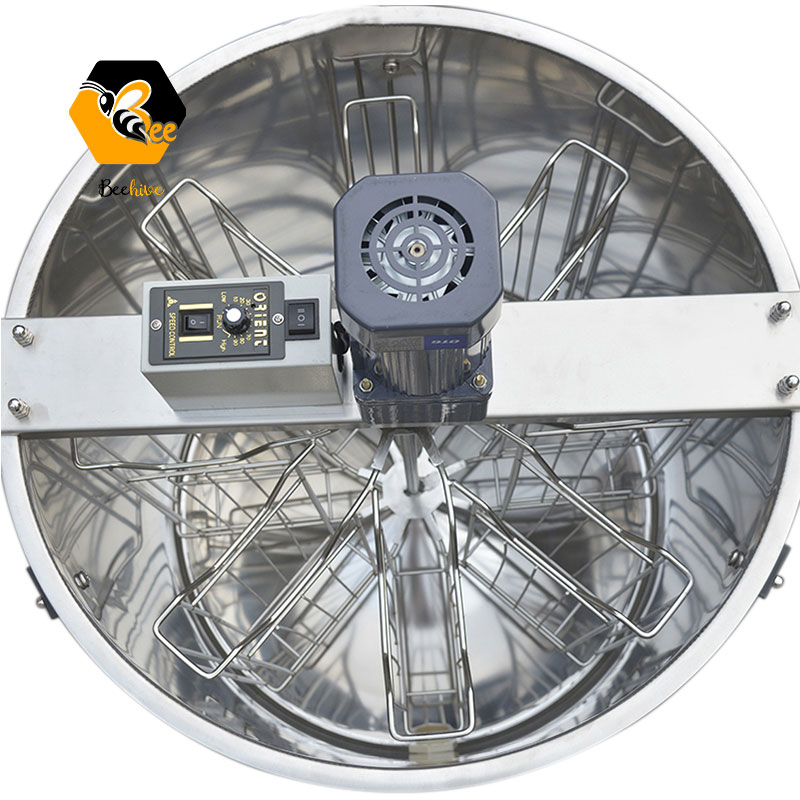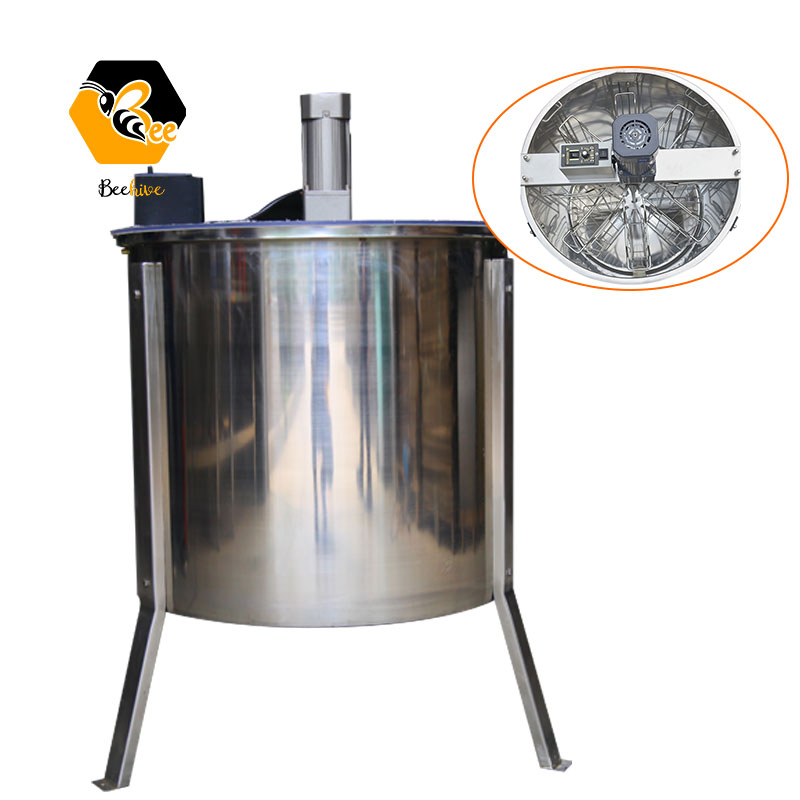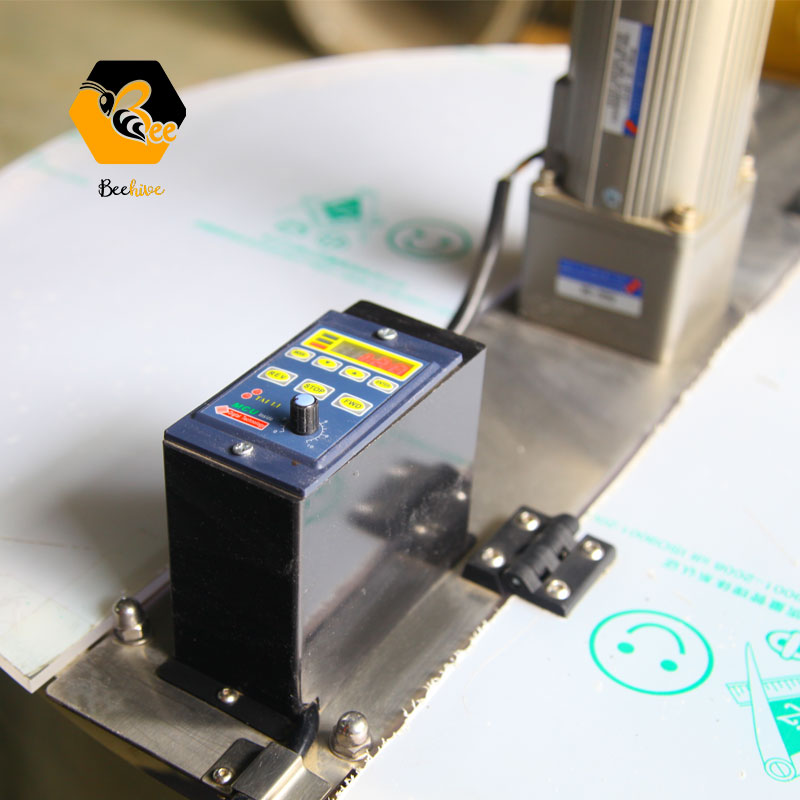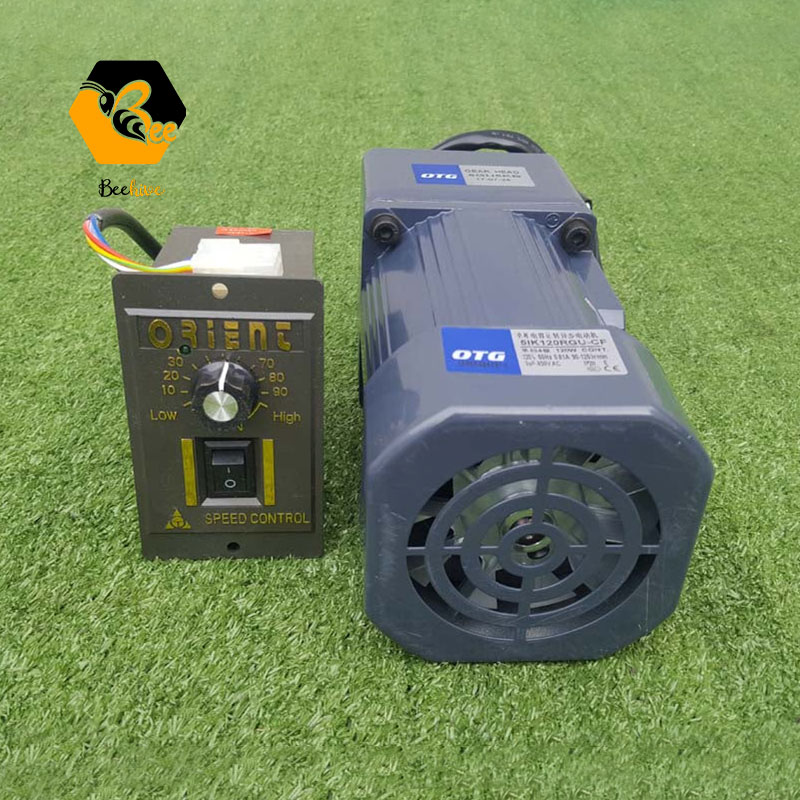 Contact Us
| | |
| --- | --- |
| Contact : | Bruins |
| Phone : | +86-191-3715-7958 |
| Email : | Bruins@beekeeping.cn |
| Wechat : | +86-191-3715-7958 |
| Whatsapp : | +86-191-3715-7958 |
| Address : | Group 3, Shangzhuang village, foerhu Town, Changge City, Henan Province, China |
| SNS | |